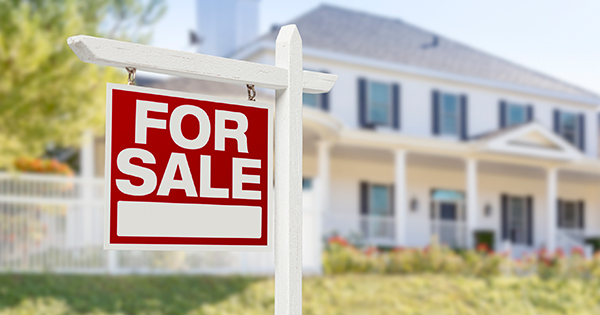 After you have lived in your first home for a few years, it may be time for you to put it on the market. Although your home may be a special place, you have to use sales tactics that will attract prospective buyers. Here are 6 actions you can take to sell your first home.
Find a knowledgeable listing agent.
To sell a home quickly, you must hire an agent who has experience listing homes in various market conditions. Here are a few other characteristics you should look for in a listing agent.
Effective oral and written communication skills
Knowledgeable about market conditions and trends
Ability to solve problems quickly and efficiently
Clear out the clutter.
Prospective buyers are interested in your home – not your personal belongings. If your home is cluttered, you should consider removing items that take away from the functionality of your home. This includes:
Removing over-sized furniture.
Placing unnecessary items in a storage unit.
Removing personal items such as family pictures from your walls or tables.
Stage your home.
When it comes to selling your home, buyers will give you one chance to make a good impression. To maximize your chances to 'wow' potential buyers, your home should be staged appropriately.
The good news is you don't have to spend tons of money to stage your home. By repositioning your furniture and adding a few accessories, you can increase the appeal of your home.
Price your home competitively.
The truth is your home may be worth more to you than it is to potential buyers. Resist the urge to base your home's price on its sentimental value to you.
A good listing agent will determine your home's fair market value based on the comparable homes in the area. Trust your agent's judgment.
Partner with your agent.
Your real estate agent is a professional with years of experience. Although you can research information on the internet, you should take your agent's suggestions into consideration.
You and your agent have the same goal – to get your home sold as quickly as possible for a fair price. Always remember that you and your agent are on the same team. Here are a few things you can do to make the partnership work.
State your expectations and concerns.
Set reasonable expectations and timelines.
Be available and take the necessary actions to get your home sold.
Don't take it personal.
The listing process can be stressful. During this challenging time, it can be easy for you to become easily offended by small actions.
Be mindful that selling your home is a business transaction. It's not personal. You should make every effort to detach your emotions from the sales process.
Selling your first home can be as easy as getting Houston title loans. By applying these tips, you can sell your first home in record time.