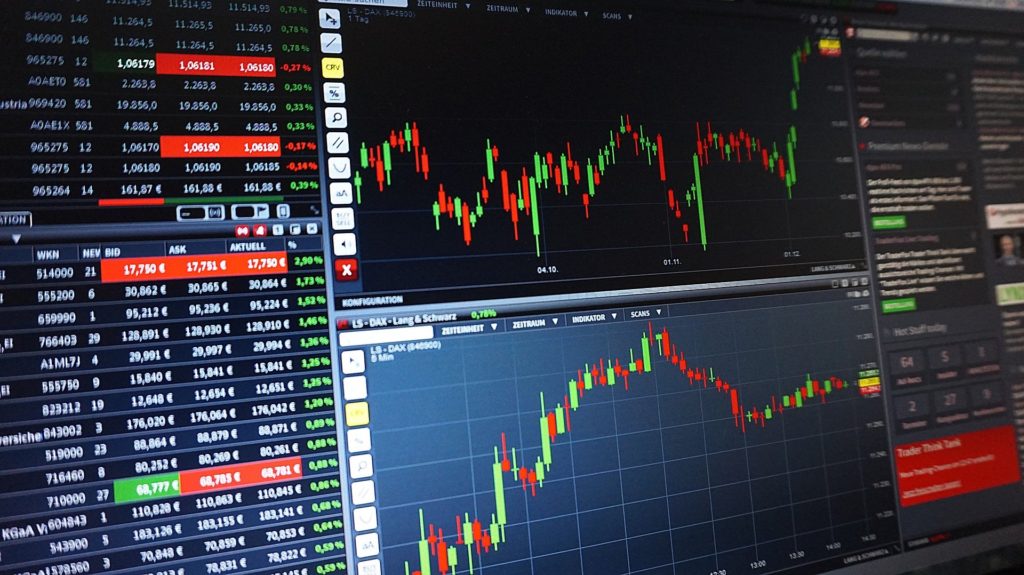 The financial market in South Africa is one of the most developed and organised markets in Africa. This market is led by big banks like ABSA, FirstRand, Standard Bank, FNB and Nedbank. Now, the financial ecosystem of South Africa is compared to developed economies like the UK, the US, and Australia. Investors trade equities of African commodities and invest in options and futures of major currencies. You can know more forex trading, forex brokers and social trading from www.tradeforexinsa.co.za.
Approximately, about 1,90,000 forex investors are there in South Africa who invest or trade forex or related instruments regularly. The average monthly deposit of South African traders is also the largest in Africa. According to experts, South Africa has a diversified community with educated investors and high net worth individuals that trade in various instruments like forex, options, commodities, bonds, stocks and more. Although CFDs were not popular among South Africans until recently, global retail forex brokerages are opening in South Africa for the last few years. These are fulfilling the needs of local investors who wish to invest in global markets. They are also providing advantages of unified platforms and leverage to investors.
Impact of Brexit and ESMA on retail forex growth in South Africa
European forex regulator ESMA set new regulations for Europe based brokers in March 2018. This new regulation placed a prohibition on the binary options for retail investors and it also stopped spread betting and leverage on CFDs. As a result, the growth of leading brokers slowed down in Europe. As they used to offer CFDs on cryptocurrency and forex to retail traders, the profit margins were affected by the regulation and market demand dropped.
Similarly, the Brexit deadline is delaying and Britain is not reaching a favourable deal with the EU after Brexit. This is going to impact several brokers in the UK as there will be restrictions on them regarding getting clients in Europe. However, they are preparing to face the outcome. 
Both ESMA and Brexit are affecting the growth of many EU brokers in many ways, such as:
The forex markets are likely to expand in the near future. The new markets will be Latin America, Africa, the Middle East and Asia and brokers will expand their client base in these places rapidly.
Brokers will look for favourable destinations for getting regulated so they do not have to face any restriction on leverage like ESMA. Then it will be easier for them to target new markets. This is why more and more brokers are choosing offshore locations to get regulated. Their top choices are Belize, Seychelles, Vanuatu, Gibraltar, Bahamas etc. They are also registering the non-EU clients under these regulators.
South Africa has been benefitting from this greatly, as South Africa's FSCA Regulation is also being chosen by many ESMA/EU regulated forex brokers. The brokers are opening local offices in the cities of South Africa and accessing the large and organised financial market of South Africa. Thus, they are provided with a gateway to the rest of Africa.
South Africa forex advantage
Due to the strong local regulation of forex brokers in South Africa, the continent is now being considered as the leading destination for brokers. The demands of investors for forex are also growing and the organised financial sector is acting as the backbone. Moreover, under South African Regulation, brokers are allowed to accept clients from anywhere within Africa, which is the best part. 
Many leading EU brokers, including Saxo Bank, Hotforex, IG Group, and FXCM have already been regulated and licensed under FSCA, the regulatory authority of South Africa. These brokers have started operating in the South African market, and they have become very popular among local investors. 
South Africa has also developed the IB/Affiliate network that can be used by brokers to gain new traders or clients. All of these factors are adding to the growth of forex in South Africa.
Importance of investor education
While the retail forex trading is growing in South Africa, there are also risks associated with it. The risks include the use of high leverage, an increasing number of indices, scams in forex, and cryptos etc. Therefore, investor education is very important. There are many online sources from where South African investors can learn about forex trading basics and investment. New investors should start with the courses and webinars with the basics of forex trading to take the full advantage of the growing market.
At this rate, South Africa is soon going to become one of the most important hubs for retail forex trading.