Given the fact that many American consumers are struggling in today's economic world, getting a loan (be it for a small business or personal reasons) can be challenging to say the least.
For those looking for loans, obtaining an affordable loan can prove difficult, especially if one is dealing with credit issues and/or struggling financially.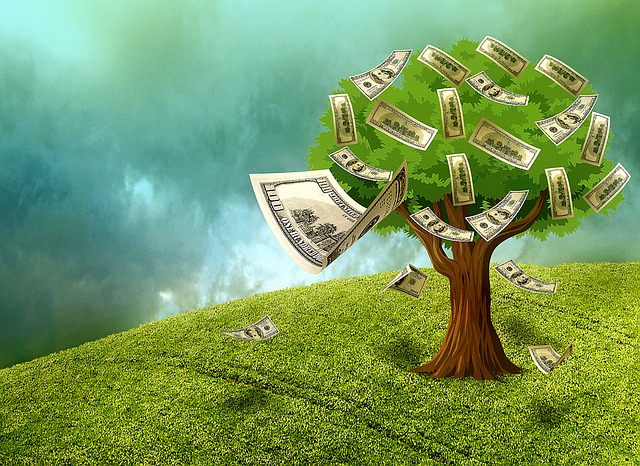 Obtaining a loan can mean the difference between getting the financial assistance you need and continuing to battle for weeks, months, and even years to come.
So, how can you go about acquiring the right loan at the right price, helping you stay a step ahead of a potential financial meltdown?
Shop Around and Know What You're Getting
For starters, if you're in search of the quickest loans on the internet, there are several factors to take into account.
First, sit down and determine what your exact financial needs are.
Do you need the money to open or prop-up a small business? Will the funds go towards a major home repair or buying a vehicle? Is the loan slated for helping a son or daughter with going off to college or another such need?
It is always important to have a firm grasp of how much money you need, what it will be directed to, and how you will ultimately pay back the loan. Never move towards getting a loan without being able to answer these matters.
If you are ready to move forward with applying for a quick cash loan, the process is actually easier than you probably think.
Make sure you have your basic personal information (birthday/must be 18 years of age or older and a U.S. resident, address, employer address, your main source of income, banking data etc.) to provide for the loan application.
Once that information is properly gathered, it will be submitted to a network of lenders (do your research of each and every potential lender), allowing them to see your needs and financial data, with the idea being that they can then come up with the best loan possible for you.
At the time you select the best loan for your financial needs (you should request only the amount you truly need), you sign-off on the loan, giving you access to the funds in a short period of time.
Knowing the exact amount you will need for a loan can be tricky at times, especially depending upon what time of the year it is.
It is not uncommon for Americans to want and need more loans at the start of a New Year.
Many consumers overspend during the holidays, leaving them short in cash as one year ends and another begins. When that happens, the amount of loan they require can be more substantial.
Where's the Money Going?
If you've been a little less focused on where all your money has been going over the last year or two, remember these three items in order to better improve your financial status:
Spending – Are you spending more money than you can honestly afford to? Unfortunately the answer to that question is a resounding yes for millions of Americans. Put together a monthly budget to see where the funds are going and what can possibly be reduced or removed altogether. Even simple lifestyle changes like taking your lunch to work instead of going out each day or reducing your cable bill if you watch very little television can add up to savings in the long run;

Shopping – Many shoppers fail to recognize savings, opting instead for convenience. If you're in need of saving some money, go the route of coupons and store rewards cards for starters. If you have a family, stock up in bulk items in order to have your food, drinks and other needs last longer. Also try your best to spend cash/debit cards when at the grocery store, as credit cards oftentimes lead to larger bills due to the fact you will not feel the pain until the bill comes;

Planning – Another way to save money over the long run is planning ahead of time on major needs such as airline tickets and other bigger financial ticket items. For example, if you're planning a trip for the holidays this year, don't wait until a month or so before to purchase the airline tickets. While funds may be tight now, buying the tickets now instead of eight or nine months down the road can save you substantial funds. The same potential savings holds true if you're running your own small business. If you don't need certain office supplies or can do a teleconference instead of having to travel somewhere for business, you could see notable financial savings.
Whether you need financial assistance today or down the road, loan yourself some savings over time by being smart about how you go about obtaining and spending money.