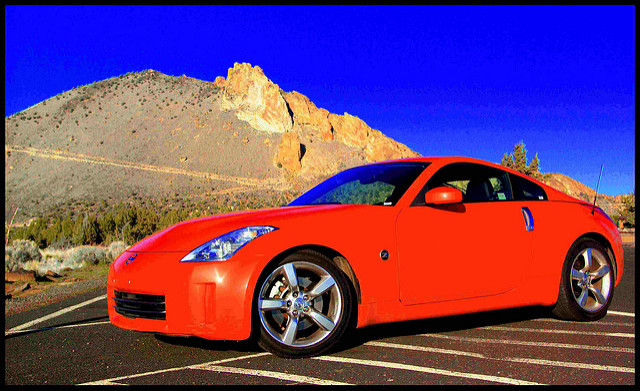 Do you have the urge to take a trip or two in 2017? Perhaps you will even squeeze one in this year yet over the holidays?
No matter when the time comes for you to travel, finding the right rental car doesn't have to prove a daunting task.
That said it is important to make sure you drive off with a rental that is both inexpensive and safe at the same time. While you don't want to pay through the roof for your rental car, never compromise on safety.
So, are you ready to find a rental vehicle that you'll be driven to get behind the wheel of?
Do Your Research Before Getting Behind Wheel
So that you are able to land the best rental car or SUV wherever your travels take you, keep a few tips in mind:
Deals – At the top of your priority list is likely finding the best deal possible. That said it takes some research on your part to secure just that. The Internet (see more below) is a great resource tool for such needs, so don't be afraid to use it. You should also keep an eye on commercials, especially those on TV. Many rental car companies run ads regularly that highlight the different benefits of renting with each of them. The earlier you get your reservation, the better chance you have of getting a good deal;
Safety – Although saving money is great, never save a dollar or two and compromise on safety at the same time. With advanced automotive technology over the years, there is a much greater opportunity to protect drivers when they get behind the wheel. Rental cars are no different, so take advantage of all they have to offer with safety features. For example, features like early warning alerts to tell you when you are drifting into another lane, backup camera systems for your safety, and blind spot detection are alloptions that are quickly becoming the norm. Always ask your prospective rental car provider about the different safety features they are currently offering on their cars and SUVs.
Avoid Paying for Unnecessary Expenses
Costs – Although most rental car providers are on the up-and-up, some will try their best to get you to pay for unnecessary items. For instance, your current auto insurance policy should cover you when it comes to renting vehicles. That said avoid getting suckered into paying for additional coverage at the rental car counter. Yes, you may have to tell the representative two or three times that you are already covered, but it is worth repeating it to them. Be sure to check with your auto insurance provider prior to renting, making sure you do have the proper protection in place. The last thing you want to have coming off of a trip to Florida, California, New York, or countless other destinations here or around the globe, is a legal hassle with an accident report;
Internet – Finally, it paid a moment ago to mention the Internet simply as a result of giving you as much information as possible prior to making your rental decision. Any rental car company worth its weight in gold has an online presence these days. As a result, there is plenty of information online for you to digest, information that can go a long way in ultimately saving you money each and every time you rent. You can also turn to social media, allowing you to see and hear what other consumers are saying about their rental vehicle experiences. This will give you more information to digest, but it can be so worth it. Lastly, take a number of rental car websites and match them up against one another. By doing so, you can do side-by-side comparisons to see which one or ones come out ahead.
So that you can drive off with the best rental car experience, be driven to find savings and safety all wrapped up in one.