After years of deliberating, last year I invested in a beach house in Hawaii and one year on I can honestly say that it was the best decision that I ever made. I have been to Hawaii almost every year for the past ten and around this time of year would usually be the time that I was researching Oahu beach house rentals for my annual trip. This year however, things are going to be a little bit different.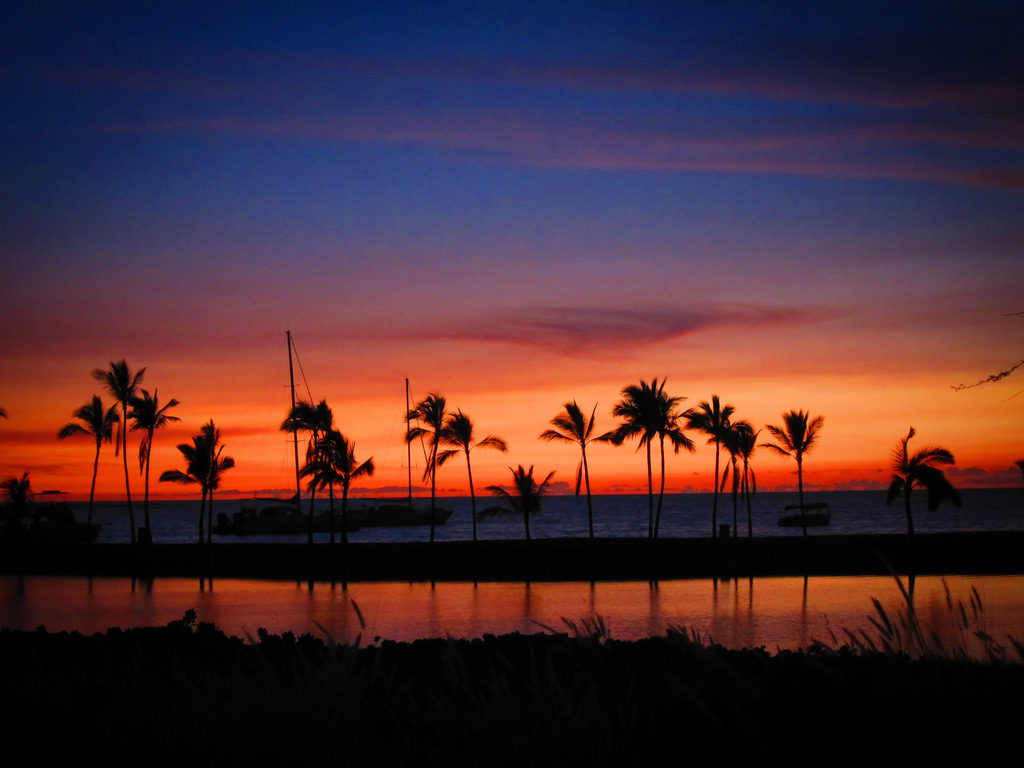 For many years I hadn't really considered Hawaii as a vacation destination and instead would always opt for a trip to the Orient, Europe or the Caribbean. A chance trip to Hawaii with a friend soon changed my opinion however and I instantly fell in love with the islands. After buying the beach house last year, I have been working hard on turning it into a home and for that reason, I am looking forward to a far more relaxing trip to the islands this year. Hawaii has a vibrant tourism scene and it is very easy to see why. If you plan on becoming one of the tourists that visits Hawaii this year, then here are the top ways in which I think that you should spend your money whilst you are there.
Accommodation
When it comes to paying for accommodation, tourists are aware that this is likely their biggest cost and will often seek to do what they can to bring it down a little. My suggestion however, for those who are visiting the islands, is to pay that little bit extra for a stunning location. Views of the ocean, the beaches and the natural landscape are worth every penny and if you want to truly enjoy Hawaii, stump up a little extra for your hotel or private rental.
Nature Tours
There is a wide selection of nature tours throughout Hawaii and whether you decide to take a hiking tour, see the islands by bicycle or jump on a quad and tear up the red tracks, it will most definitely be money well spent. There is a great deal of natural diversity in Hawaii and a tour will allow you to see it all from forest to mountain, ocean to volcano.
Volcano National Park Trip
I am not always a big fan of trips away when on vacation but a guided tour to the Volcano National Park is one which I would always recommend. It is important to understand the nature of the Hawaiian islands and that is best done in this park. If you are lucky you may even be able to see the hot lava of the frequently erupting volcanoes, drifting down the hillside, creating new landscapes as it travels.
Pearl Harbor Memorial
The Pearl Harbor and USS Arizona memorial is a sobering but nonetheless interesting and educational visit. It was here that in 1941, a surprise Japanese military attack on the U.S. base of Pearl Harbor took place. The visitor center here has received a strong amount of investment and it provides a great deal of historical information and artifacts about the attack itself as well as what happened in the aftermath. Here you will also see the battleship USS Missouri, which you can board and walk across the deck.
Maui Ocean Center
This ocean center lets you go beneath the waves and experience some incredible marine life, up close and personal. There is a large difference between what goes on in this center compared with other marine-based attractions in the U.S. and the Ocean Center seeks to conserve, educate and work with marine life to teach us humans all about them, without interrupting their natural way of life. The best part of the center is the underwater glass tunnel which puts you face to face with stingrays, sharks and turtles.
Rent a Car
Most of the islands in Hawaii can be driven around in just a couple of hours which means that renting a car is a great way to see more of the towns and the nature of the state. In Hawaii they have a term called 'holo-holo' which basically means 'to go for a leisurely drive', immerse yourself in the culture and the traditions here, rent a car and go for a 'holo-holo' of your very own to see more of this beautiful corner of the world.
Head Out to Sea
The ocean cruises and diving experiences throughout the islands offer you a chance to enjoy the gorgeous Pacific Ocean in all of its glory. There is a wide range of options which can get you out onto the water from fishing tours to catamaran adventures and there are tour agencies on almost every beach giving you the opportunity to get out on the water.
Hit the Markets
I love to visit local markets, no matter where I am in the world as I believe that it is here that you see the true culture of a country take place. In Hawaii this is no different and there are a vast range of markets taking place with regularity throughout the islands. If you are here in time, try to check out one of the farmers markets, I can honestly say that I have never seen the range of colors which you will find here, anywhere in the world. From tropical plants and flowers to fruits which you've never even heard of before, the markets in Hawaii and truly something exciting and if you are looking for fresh produce or fish that has just been plucked from the water, then the markets are where to go.
I cannot wait to get back to Hawaii this year and I am looking forward to enjoying more time in Oahu in the coming years, why don't you look out for some deals and come out to the islands and join me!