When you are considering getting a MBA there are two paths that both will get you that coveted acronym on your business card- a regular MBA or an EMBA. Which is right for you? The differences between the two will vary some form school to school but there are some basic features you will find in one and not in the other. While an Executive MBA and a traditional MBA both offer equally important benefits, the long term goals, your business focus, and areas of strength and interest will help you determine which one is best for you.
EMBA over an MBA?
One reason many business students today are choosing to go with something other than the traditional MBA is that the EMBA is designed specifically to focus in on key elements and offers a very pointed and in depth experience for those who are already experienced managers and executives. Because the students typically have a strong business background when they start the program, the curriculum is robust, accelerated, interactive, and peer-oriented. EMBA students learning in a cohort setting, which offers a completely different and more powerful learning environment than the traditional, academic-style teaching methods of book and lecture learning. Additionally, the Executive MBA program is created to accommodate the needs and careers of working professionals; it is presented in a condensed format that fits more easily into business professional schedules and also focuses on networking, group study, and real world applications.
What an EMBA Offers
When compared to traditional MBA programs, the EMBA programs are set up in order to meet the educational needs of businessmen and women who are at a mid to senior level, and those who are currently working as managers and executives. Broadening business perspective and deepening leadership skills are two goals that each and every course and class in the program focuses on. EMBA students often get into the program because they are sponsored by their employer because the added education and experience would better equip them to make the business, and their employer, successful as they bring new experiences and contributions to the organization.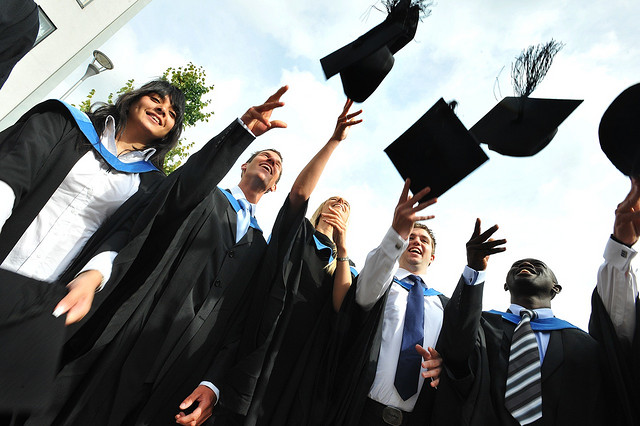 Concluding Thought
These programs are common to business students who wants to further their education. Though this has been opened through various industries as well. You can now earn an online MBA dual degree which can lead you to becoming an ethical leader in a complex healthcare system or in a business with wide variety of industry. Traditional MBA programs are for students who are in earlier stages of their business careers and the EMBA is for those who are already there. If you are considering an EMBA program look at your options and what specialty focus courses are available to you. If your employer is sending you for EMBA training look for the courses, skills, and experiences that will best serve you in your career and that can make you an asset your company never wants to lose.