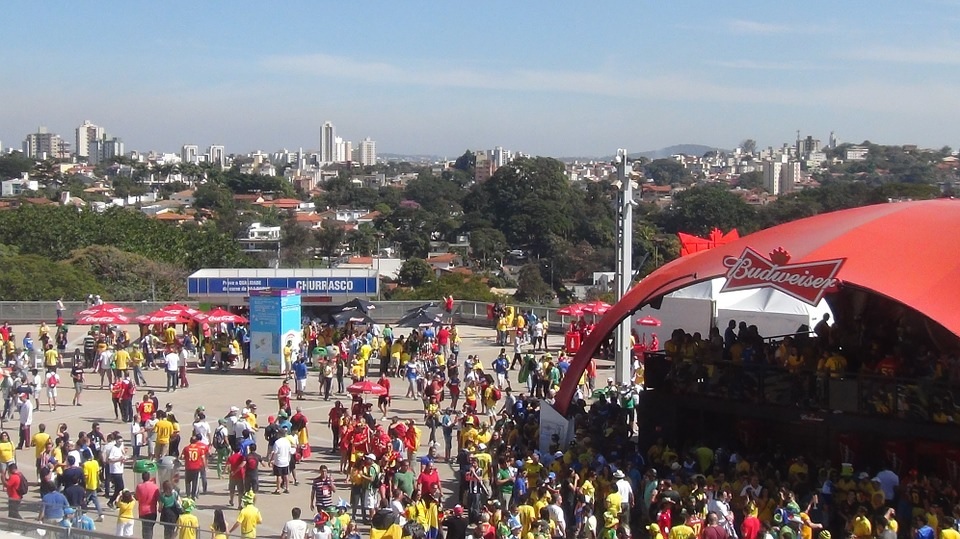 https://pixabay.com/en/crowd-people-world-cup-soccer-game-417293/
When you're at busy events, it's very important that customers can see you and know who you are. Sometimes this can be easier said than done, especially when there are a lot of other vendors.
It's important therefore that when you're at an event, customers see you, know who you are, and even better, remember you afterwards. With listed our top ways to get seen at your next event.
Branded marquee
A pop-up marquee is vital for any outdoor event, as it will keep you safe from all weather conditions whether it's raining or the sun is beating down. But in order to get yourself seen by customers, a marquee on its own is not enough, and you should look to invest in a custom marquee. With a custom marquee, you can get your branding printed on so that customers know exactly who you are. It's a great investment too, as you'll be able to keep using it for years to come.
Banners
As well as a branded marquee, you should also look to invest in some banners. Whether they're large custom banners or smaller hanging ones, they're a great piece of branding. When you're talking to customers, your brand is right there in front of them. What's even better is that you can add more than just your branding. You could include contact details and a breakdown of the services you offer, or your USP. It's a fantastic way to get a top level overview of your company to customers, quickly and easily
T-shirts
Just in case customers have missed the branding on your marquee and banners, getting your company printed on some t-shirts is a great idea as well. They'll look professional and will help customers know who to talk to. As customers will be talking to you, it's a great way to get them to remember your company.
Business cards or flyers
Finally, having some branded business cards for customers to take if they're interested is the perfect way to ensure that they don't forget who you are. Remember to include your contact details so that they can easily get in touch later. It's the best way to ensure that once the customer has moved on, they'll still remember who you are, and be able to contact you easily if they need to.