At a time when the rest of the country is busy fiddling with their furnace thermostats, your eyes are glued to your AC controls. In the south, there's no such thing as "cold weather" like they understand it in the north. (Not that it stops you from donning your thickest sweater). While this means you avoid polar vortexes and the mountains of snow they dump, it does mean you run your air conditioner most months out of the year.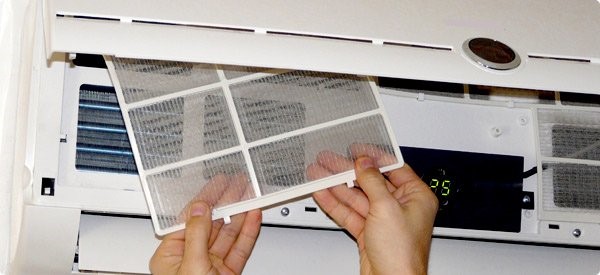 The job of an air conditioner in the south is a thankless one, and it involves a lot of heavy lifting. During the summer, it battles triple-digit temps that are hot enough to melt plastic and ground planes. In some areas of the country, these conditions are made even worse by muggy humidity levels.  
You — and millions of other Americans who live where the heat index can soar into the 130s — have your air con blasting for more important reasons than mere comfort. It's a safety precaution. The National Weather Service reports the heat has a higher kill count than the combined deaths resulting from tornadoes, floods, hurricanes, and lightning. Individuals who have breathing problems, high blood pressure, diabetes, and asthma are particularly vulnerable when the mercury rises to extreme temperatures.
Besides heat exhaustion and heat stroke, those who suffer from allergies and auto-immune disease rely on the air purification processes of their air conditioners. Without it, they too risk significant medical issues.
By comparison, the winter weather is a lot kinder to your AC with its temperatures hovering around 75°F. That doesn't mean it's job is done. Far from it. People like you still need it too cool off, dehumidify their homes, and purify the air they breathe.
After a long and tireless summer, your AC may encounter technical difficulties in the cooler months. At a time when you're busy preparing for the holidays by stocking your fridge and shopping for gifts, you can't necessarily afford the cost of its repairs. On the other hand, as an essential appliance that maintains the comfort levels in your home, you can't exactly ignore this problem until next spring.
Maintenance can help prevent these breakdowns, and you can take on many of these tasks yourself. One of the easiest, yet most essential, maintenance steps is keeping your appliance clean. If its filters, coils, and condensate drains are dirty or clogged, they can lower its efficiency until its suffers a major breakdown.
Replace your air conditioner's filter every 90 days, or fewer if you have a lot of pets or allergies. If you rely on reusable filters, take the time to clear them of any dust or debris it may have collected. Doing so could lower your energy consumption by as much as 15 percent.
Your AC's coils won't need cleaning quite as often, as the filter keeps dirt from collecting here. However, you should check them at least once a year, removing debris or foliage that's collected around the unit.
The Department of Energy suggests you pass a wire down your AC's drain channels to unclog its condensate drains. With clear drains, your appliance will be able to process humidity in your home properly.
Even with careful maintenance, you may still need to hire a technician to help you care for your AC. Setting aside a little extra cash each month for this eventuality can take some of the strain these visits will have on your budget.
Saving isn't always a possibility, especially around the holidays when your extra cash is spent on entertaining and gift giving. When you finances are tied up in a way that won't let you pay for these repairs on your own, direct payday lenders offer a fast and practical solution. They float you the cash you need to make immediate repairs. Unlike conventional lenders, which can take weeks to review your application, you won't have to wait as long when you speak with payday lenders such as MoneyKey because their quick online loans can be transferred after just one business day.
You may not be willing to trade the north for their winters, but that doesn't mean you escape the season lightly. Despite the milder temperatures, your AC is under almost constant strain throughout the year. Maintain it properly, and you can avoid this from happening this winter, but it's always a good idea to set aside savings just in case your attempts at care fall short.