Evolution of new gambling opportunities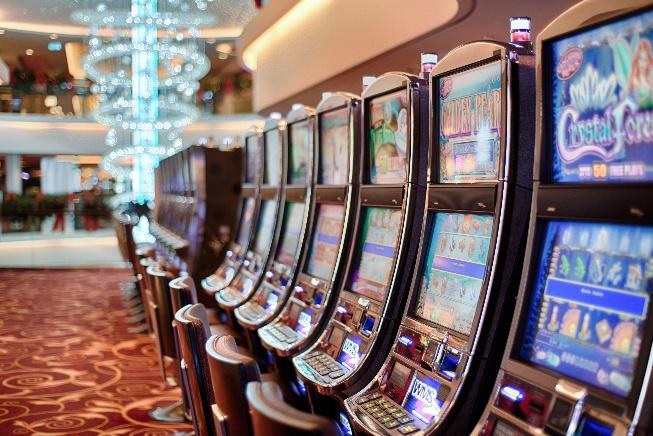 We all have long forgotten how it was when the personal comfort of a mobile Internet connection wasn't around. The new conception of data transfer and communication has changed our life greatly – and even has made us look at gambling from a different angle.
Starting from the first slot machines ("fruit machines" or "pokies" they used to call them), the online gambling industry is growing slowly but steadily. Today we can see it reinforcing its positions on the ground of cyber sports betting and online card games with live dealers. Its history is a history of ups and downs – and like with every risky enterprise, its course of development is full of thrills and excitement.
Casino in your pocket: gamble non-stop
Of course, e-gambling is not legal in all countries. The laws and regulations of the United Kingdom, Belgium, South Africa and Australia, for example, are comparatively mild. At the same time, residents of the US, Canada, China, the Netherlands and Turkey have largely limited access to online betting and similar services.
This situation has never been a simple one, though; there sometimes exist "oases" of legal access to e-gambling opportunities, as well as breaches in the law. For instance, the US restrictions on online gambling are not actual for New Jersey, Nevada and Delaware. The same goes for those gamblers living in Quebec – they can wave a farewell to all the other Canadians.
Casino in your pocket: security issues

One of the most troubling issues was, primarily, the transfer of costs. Quite a few people were in doubt whether or not they should use their credit card while on the Internet. Those, for certain, were rightful doubts because fraudsters didn't loiter to snatch a morsel by using gaps and glitches in the system. Luckily, the era of online highwaymen has come to an end. Today's e-gambling transactions are perfectly secured by such international services as PayPal, Skrill, Visa and MasterCard.
Securing payments, obviously, isn't enough to eliminate conmen and cheaters. Control of the gambling process still remains one of the biggest issues and the e-gambling industry throws in millions to encrypt and defend the players' data. Such powerful innovations as Pseudorandom Number Generator (PRNG) and Identity Relationship Management (IRM) are currently used as a bulwark against hackers' attacks. These safety algorithms also ensure users that the gambling process is completely open and fair. Those protocols have been successfully implemented at many online sites resulting in the increase of interest in free slots with bonus.
There are, essentially, two main forms of online casinos: those that can be accessed by web-browser and ones that require downloading and installing. Today, it's possible to take your smart device with you and gamble wherever you find pleasant. Should you happen to miss the hubbub and crowdedness of a casino bar, you're welcome to simply visit your favourite drinking place and bring the jackpot chase with you!