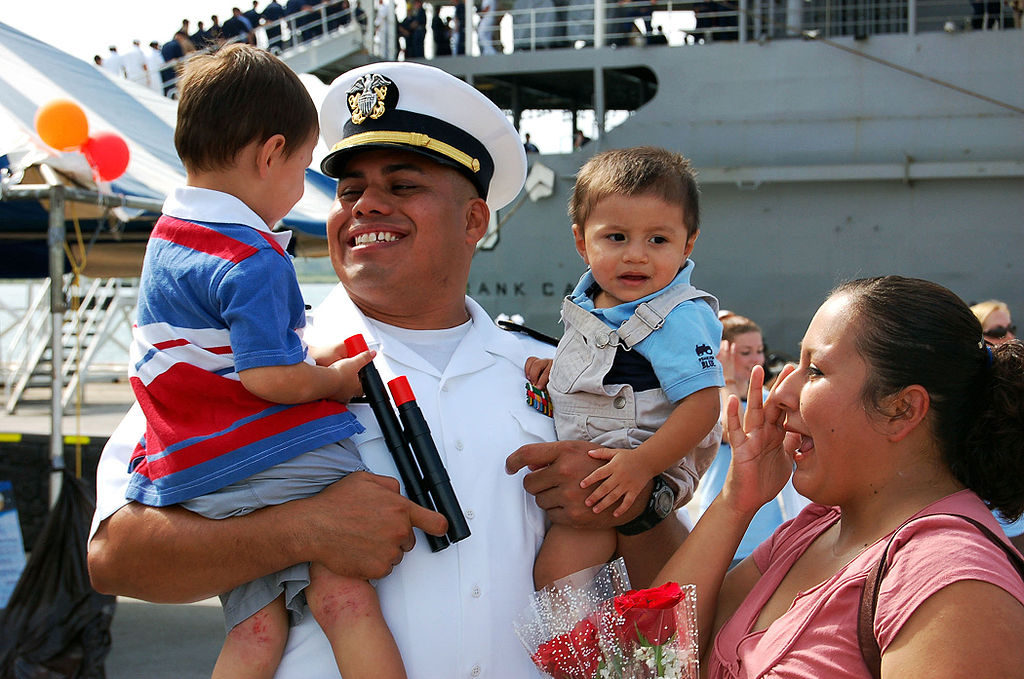 Paying for college. For many parents, this topic is terrifying – and one they'd rather not think about! With daily news coverage of rising college costs, it's entirely understandable that the topic of college savings is one many try to avoid.
However, by facing the issue head-on as early as possible, you can dramatically improve your family's ability to afford college while drastically reducing your student's college costs. Plus, you can take comfort in the fact that numerous military children have extra advantages when it comes to paying for college.
So don't wait. Start learning now about what you can do to be able to pay for your child's education. Below are five frequently asked questions with some information we hope will help you prepare!
When should I start saving?
Right away! The earlier you set up a college savings account like a 529 account or a Coverdell IRA, the more you will have the power of compounding interest on your side. If you've never looked at actual numbers that demonstrate the importance of time when it comes to savings, do it now.
You will probably be amazed and inspired by what you will be able to accomplish! Plus, the tax benefits associated with these types of accounts can help you save even more.
One of the best savings strategies you can embrace is to invest all pay raises into your savings. You won't miss them, and they will add up big time! It is difficult to do this because spending the money is so tempting, but you will be so glad you made this smart choice when it comes time to pay for college.
The first step is to find out how much you'll need to pay for college. Head's up! It's important to check that out, but the numbers can be frightening. As you review this info, keep in mind that more than 75% of students receive at least some form of financial aid, so you may not need to save the full amount.
Need money for college now because your student is headed to college soon? Don't worry, the next 4 questions will help you out!
What military education benefits are available?
Education benefits are some of the best perks of being a member of a military family! There are several military education benefits for dependents of service members and veterans.
Find out which ones your student qualifies for and pursue them to the fullest!
Your child's college of choice may also offer additional funding to military families that is not advertised or that many people don't know about. So be sure to check with the school to see if they have any special tuition assistance programs.
What other sources of funding should we look into?
All types! Apply for anything you think you might qualify for! Scholarships can be tremendously helpful in reducing college costs and many are military-specific. Some scholarships will be based on your student's grades and extracurricular activities, some may be offered only to military dependents, and some may be based on both qualifications.
Start your scholarship research by reviewing scholarships offered strictly to military children. Once you've exhausted any resources you can find on this topic and created a list of military-specific scholarships to apply for, then begin searching for merit-based scholarships open to the wider public.
You may also consider applying for financial aid, grants, and other forms of tuition assistance. Military One Source is a good place to begin.
Are some colleges better for military families than others?
Most certainly. Some schools offer advantages, departments, and services created specifically for military families. Look for a school that has a military assistance center or another team devoted to improving the success rates of military service members and veterans and their children and spouses.
Choosing a school with a professional staff dedicated to helping military students is also a good financial move because: 1. They usually offer tuition discounts, grant programs, and other financial assistance to military service members, veterans, and their dependents, and 2. Their knowledgeable and experienced staff of professionals will be able to point you toward any available financial aid programs they know of that can help you.
What other ways can my family save money on college costs?

Choose an online college.

Select a college that is reputably accredited but offers their courses exclusively via the internet. For instance,

Trident University International

is a military-friendly online college that is regionally accredited by the Western Association of Schools and Colleges (WASC) and offers all programs and courses online. They are able to provide an exceptional education for a significantly lower price because their costs are much lower than other

online bachelors degree

. Online college can also be a great choice for military students living abroad with their families.
Below are some other online schools that may be a good choice for military children:
Pennsylvania State University—World Campus

Daytona State College

Martinsburg College

Western Kentucky University

Central Michigan University

Drexel University
Take advantage of free travel.
If you are stationed overseas, your student may qualify for one free plane ticket per year to come visit you. See the criteria here.
This program also allows the student to meet their family somewhere for a vacation instead, as long as the cost of the flight to the vacation location is equal to or less than the cost of a ticket to the place where the family is stationed.
Thinking ahead to paying for college can be very overwhelming, regardless of your family's income, but there are many ways to make it work. Whether your student is planning to attend college next year or in 18 years, options are available to reduce college costs and help your family better afford the education your child deserves. By doing your homework, reaching out to the right contacts at military-friendly schools, and getting a little creative, your family can identify cost-effective ways to help reduce the price tag of a University degree.