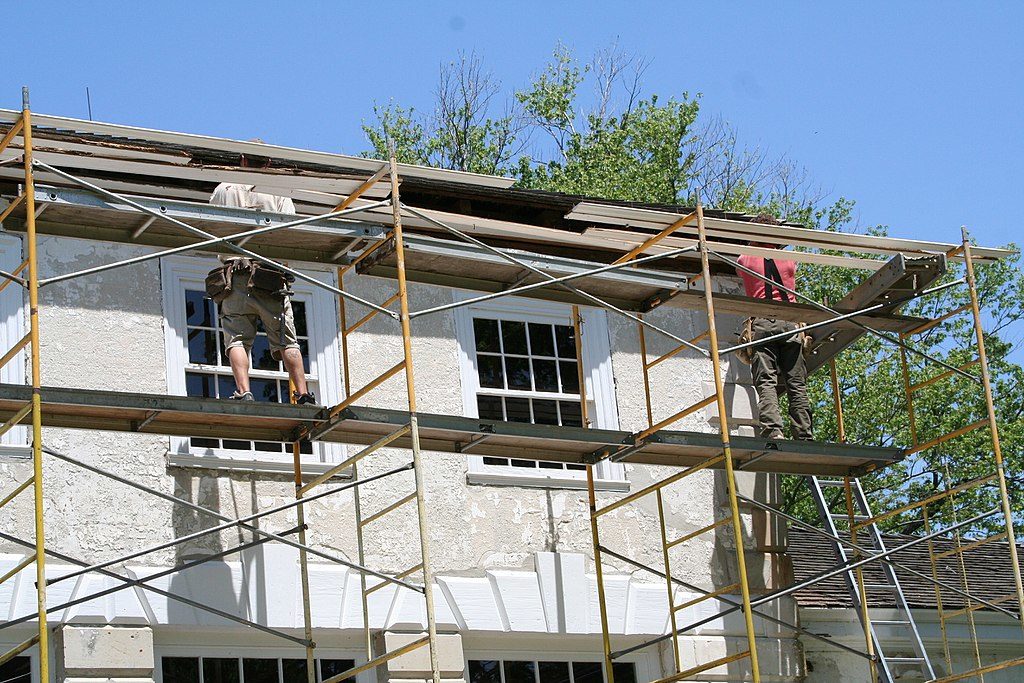 When you start doing repairs in your home prior to selling it, you must be keen to only focus on those repairs that will increase the value of your property significantly. It is not obvious that only the big repairs will give you the greatest return. As such, you need to be keen not to put your money on unnecessary repairs. Generally, you must keep in mind that not all improvements will give you 100 percent returns. Even then, you certainly can bump up the value of your property with updates as opposed to maintenance oriented tasks. 
According to industry experts Ready Steady Sell some of the repairs that you can undertake to increase the value of property before selling include:
Painting your walls and ceilings. Most buyers will want to examine the ceiling just to be sure that the roof is not leaky. Applying a fresh coat of paint will give your ceiling and walls a sense of freshness despite the fact that it is cost effective. You can also take this chance to seal any cracks before painting with neutral colours that appeal to most people due the fact that they are subtle.
Kitchen updates. Remodeling and updating your kitchen is a sure way to add value to your home. The kitchen is the heart of your home therefore, most buyers will pay attention to its state. While you do not necessarily have to replace appliances, you can definitely opt for kitchen remodeling that is known to give you up to 100 percent return. Even then, you don't have to go for high end kitchen remodels. Instead, focus on either mid-range or minor remodels. You could also introduce quartz and counter tops even though they are not necessary. Additionally, you may introduce newer faucets and backsplashes that will give your kitchen a feeling of newness. 
Flooring fixes. The state of the floor of your home is critical when you are looking for a buyer. Therefore, you may want to fix your floor before selling the house. For instance, since buyers will in most cases prefer hardwood floors you may want to remove any carpeting and get the floor refinished.  For ceramic floors, be sure to replace any cracked or chipped tiles as well as clean the grout. Make sure that you are not going for expensive options when replacing the ceramic tiles. Use alternate flooring for those areas where you hold your entertainment such as the family room, dining room and the living room. 
Fix your bathroom. Updating your bathroom's floor, lights and other fixtures usually pays off. You could replace the faucets and the showerhead with a modern one among other things. If the space is small, consider painting it in light colours as they make it appear bigger than it is. Don't worry about painting your bathroom in a colour similar to the other rooms because it doesn't have to match. 
Exterior and roofs. You need to check the status of your roof to be sure that it is fit for a sale. If you realize that your home requires a new roof, make sure you replace it. Most buyers will not want to buy a home whose roof needs a replacement. While replacing the roof will not add value to your property, it will contribute towards being able to attract buyers thus making the process competitive. Moreover, it all adds up to your kerb appeal. You can crown it by planting flowers, fixing and painting fences and making sure your lawn is mowed. 
Ultimately, you must always be alive to the fact that you are not the only one selling property at any given time thus you must look into ways of making your home more competitive. Most importantly, make sure that you are not spending so much on things that will not add value. Remember, you also have the option of selling your home to a quick house sale company without making any improvements.